A big part of what we've been doing for the past years, is hosting the anti-food waste dinner on Sunday evening and giving away for free fruits and vegetables. For us, providing people with a meal made from trash for free or donation is a political statement to address the problem of food waste and the importance of collective cooking and eating. We are not the only ones doing this, there are a lot of VoKus around in the Netherlands who organise meals or events out of the same political principles. We therefore hosted in the past reflection tables to share experiences and share reflections about the importance of food and collective cooking/eating.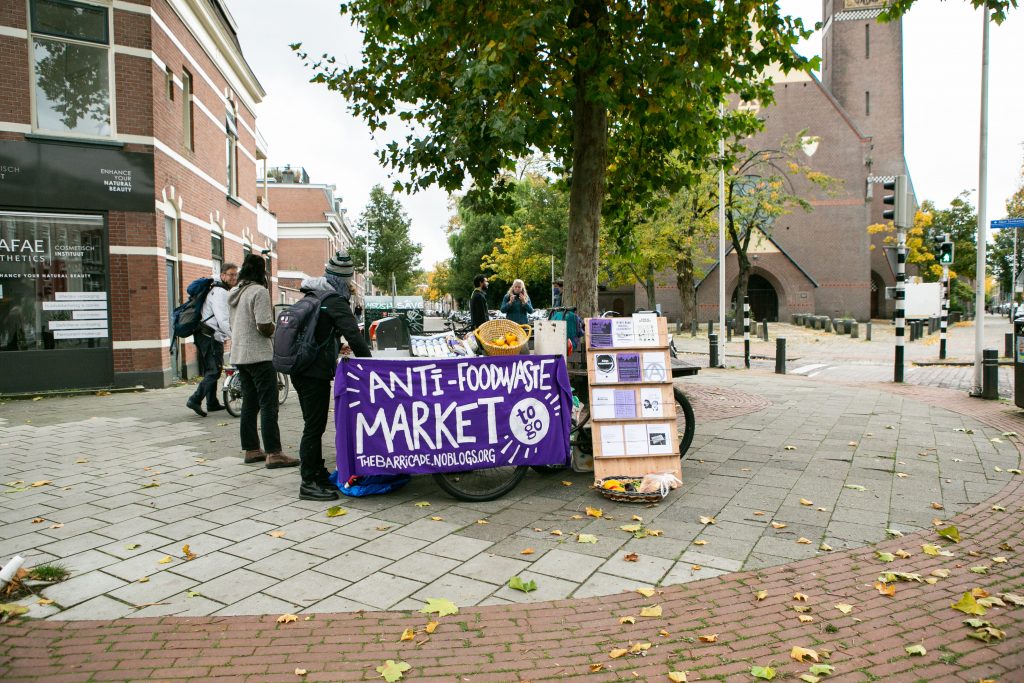 Reflection Tables – October 2020
The Reflection Table on People's Kitchens during Covid took place online on October 18th 2020. It was a really nice moment to discuss our practices and experience with quite some people, even if we had to do it from distance. Sharing experiences and practical advises on our struggles and confronting with the problems we face in this very specific time, was something quite needed. It was especially empowering to hear that more people are doing similar things and still pushing forth anti-capitalist practices in various cities despite the difficulties, the need to create spaces and conditions that are safe for people, and the government measures.
People's Kitchens during COVID – an online Reflection Table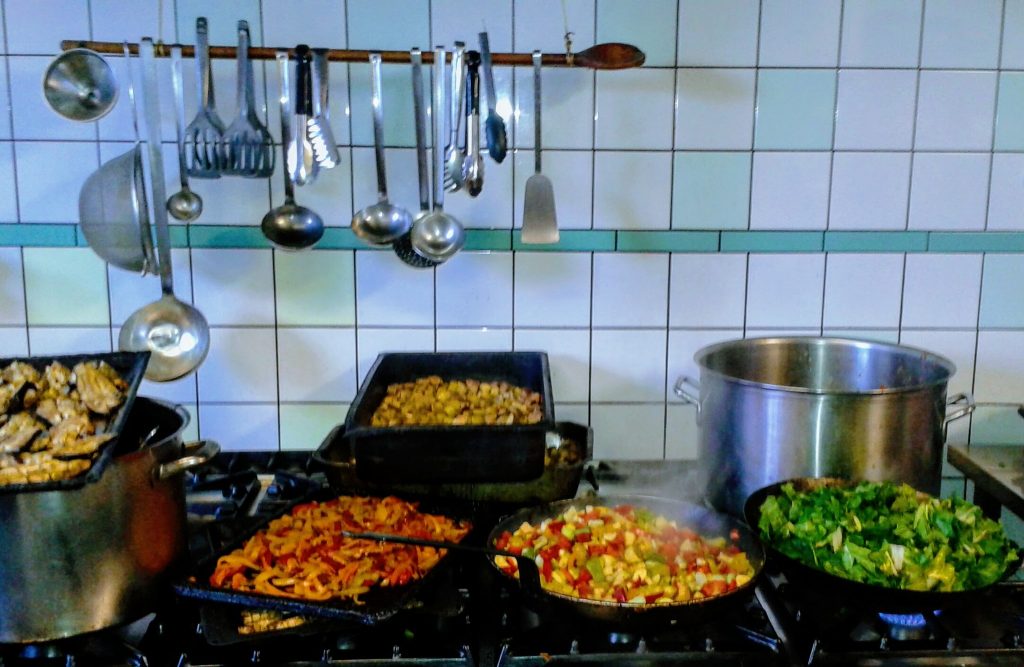 Reflection Tables – December 2019
The first Reflection Tables on People's Kitchens and Political Struggle took place on December 1st during our third Barriversary. It was really nice moment where we met with quite some people from different contexts and experiences that joined us for the day. It was also really nice to hear good feedback on the reflection tables from many other people that participated. It seemed like sharing experiences on our struggles and confronting with the common problems we face, even in our different contexts, was something quite needed.
Table 1: The politics of food: How can we use our kitchens and the food we cook with to bring forth change?​
Table 2: Escaping the service dynamics: What to do when people see you as a service and not as a collective effort?